Kymi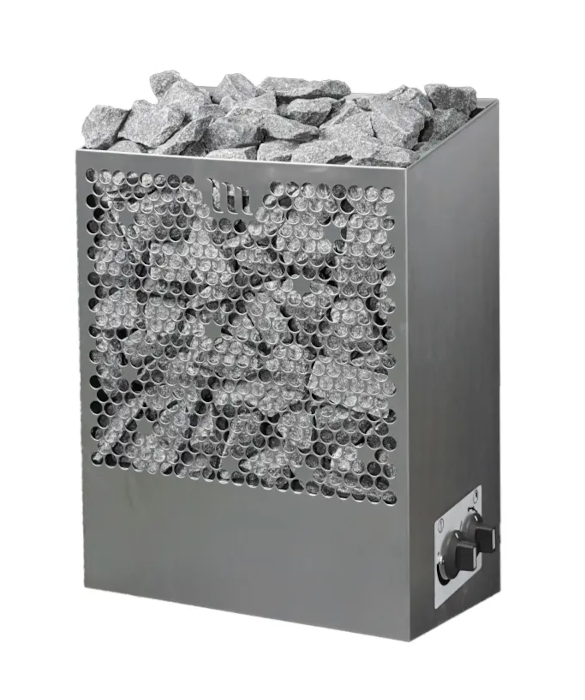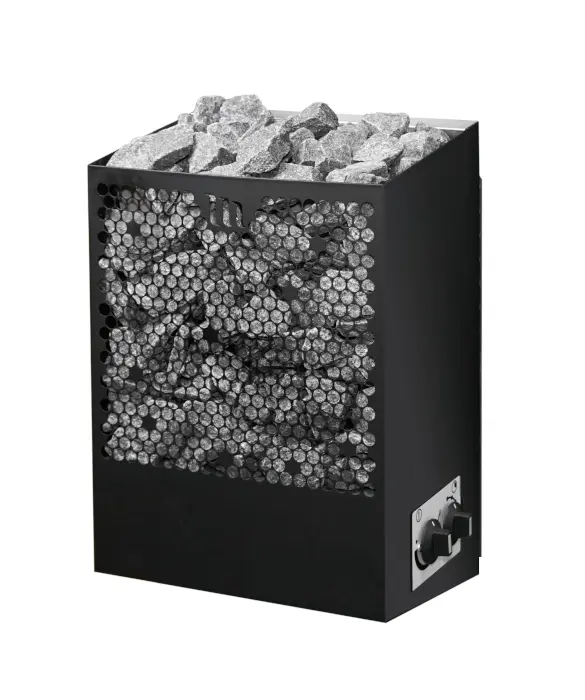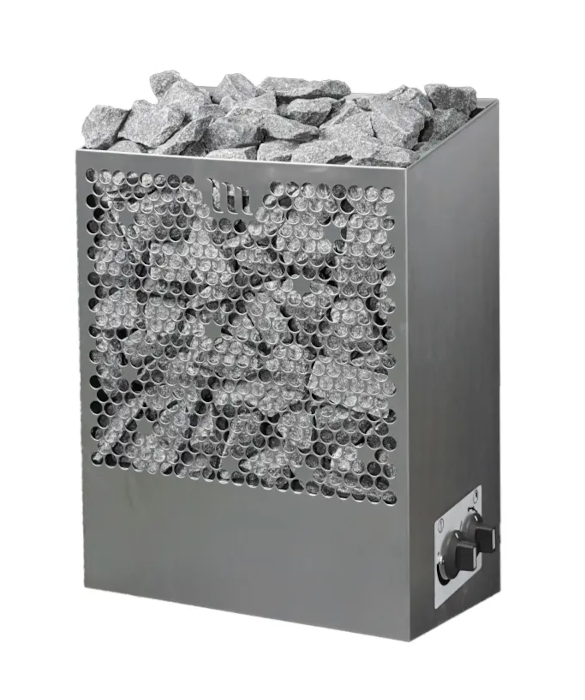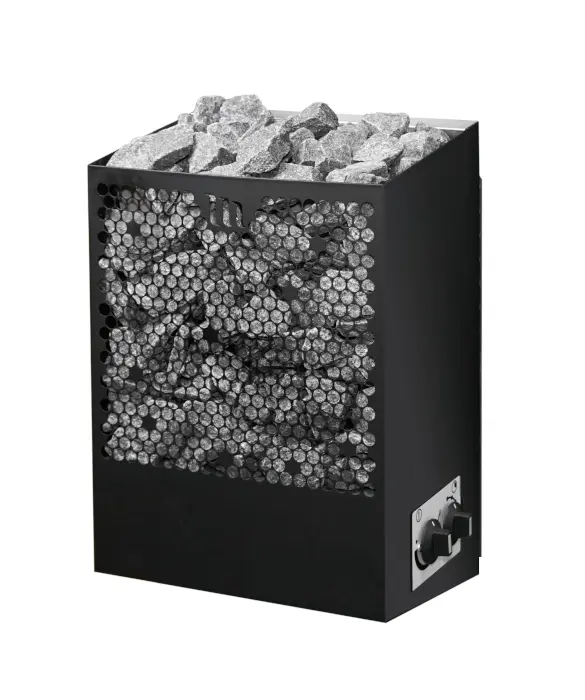 Kymi
A stylish, compact wall stove 
The Mondex Kymi M is a clean-lined wall stove. Its stylish perforated steel casing and 30 kg stone capacity provide a versatile sauna experience for every bather. You can enjoy a soft steam or make it hotter by throwing water either on the front or on top of the stove. 
Kymi is available in two different power ratings. The 6.0 kW stove fits saunas of 4 m3 to 7 m3, and the 8.0 kW heater saunas of 7 m3 to 12 m3. Available in two different colours: a stylish black and a more traditional stainless steel. 
Key features
Thanks to the small safety distances, this stove can be installed in smaller saunas, without compromising on the sauna experience.
The stove allows you to easily change the side of the operating switches to the left or right.
The perforated front provides versatile heat, also for the feet.
The included wall mounting plate makes it easy to install the stove.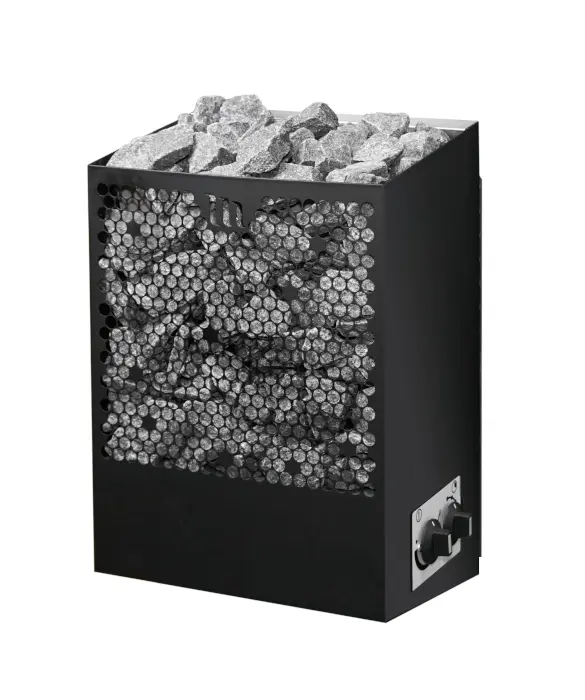 Electrical specifications
| | |
| --- | --- |
| Voltage | 3N—400V |
| Fuse | 3×10 A |
| Conductor | 5×1,5S |
Heater dimensions
| | |
| --- | --- |
| Width (mm) | 402 |
| Height (mm) | 500 |
| Depth (mm) | 300 |
Heater weight
| | |
| --- | --- |
| Total weight (kg) | 45 |
| Rock weight (kg) | 30 |
Minimum safe distance
| | |
| --- | --- |
| Front (mm) | 80 |
| Side (mm) | 100 |
| Top (mm) | 980 |
| Minimum room height (mm) | 1900 |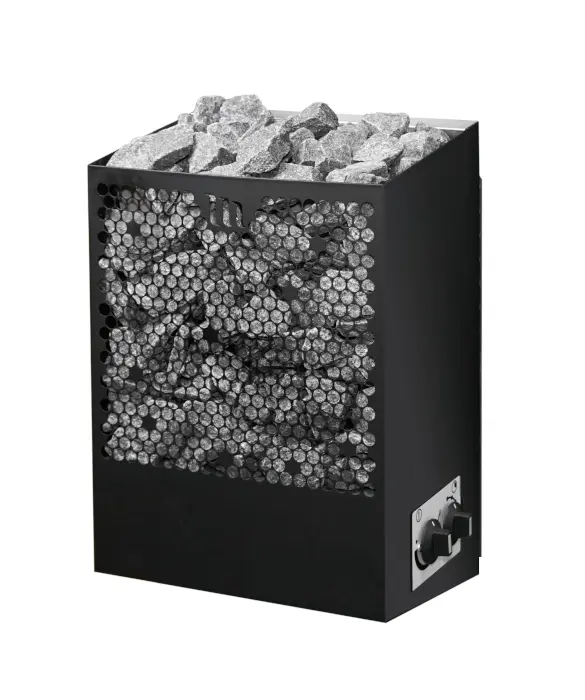 Electrical specifications
| | |
| --- | --- |
| Voltage | 3N—400V |
| Fuse | 3×16 A |
| Conductor | 5×2,5S |
Heater dimensions
| | |
| --- | --- |
| Width (mm) | 402 |
| Height (mm) | 500 |
| Depth (mm) | 300 |
Heater weight
| | |
| --- | --- |
| Total weight (kg) | 45 |
| Rock weight (kg) | 30 |
Minimum safe distance
| | |
| --- | --- |
| Front (mm) | 80 |
| Side (mm) | 100 |
| Top (mm) | 980 |
| Minimum room height (mm) | 1900 |