Motti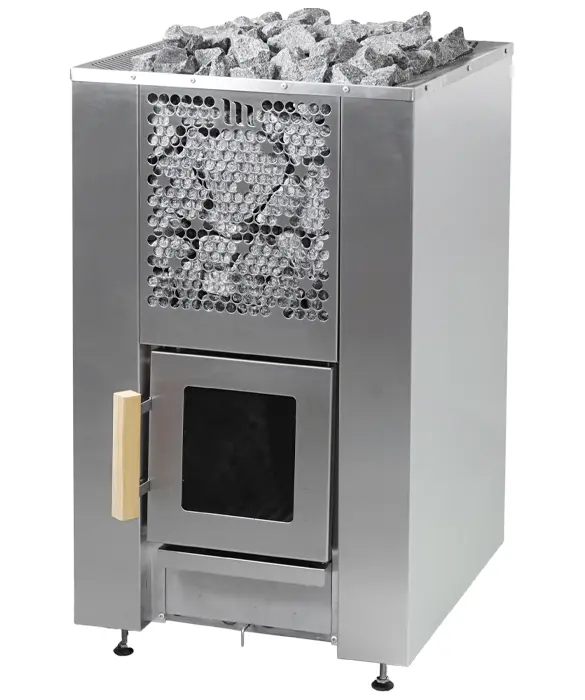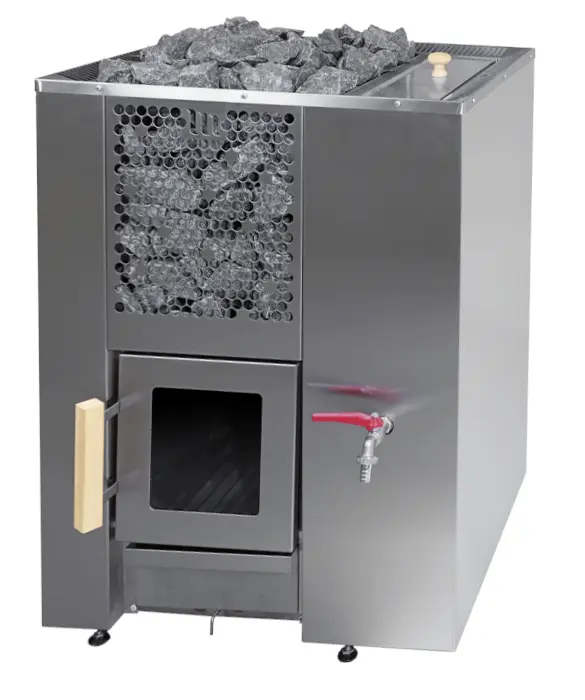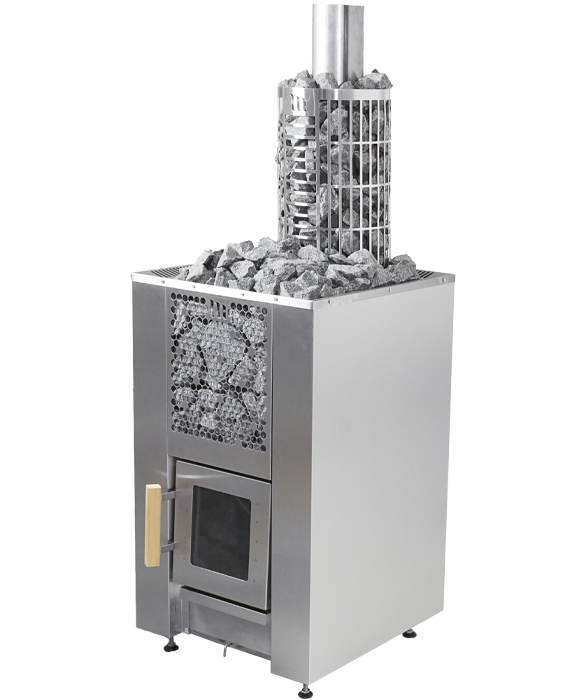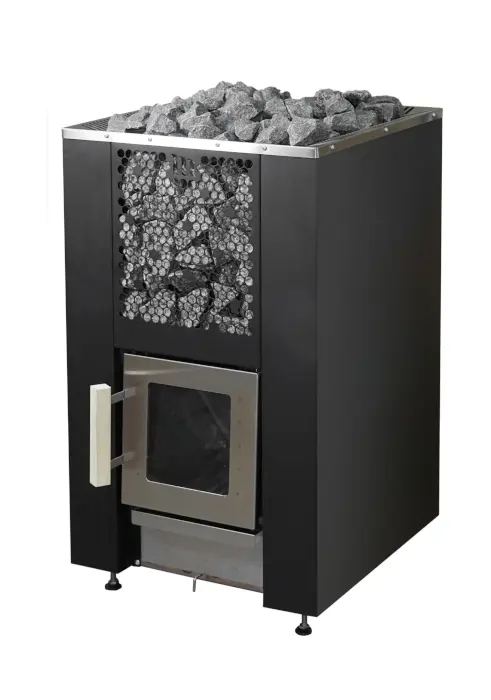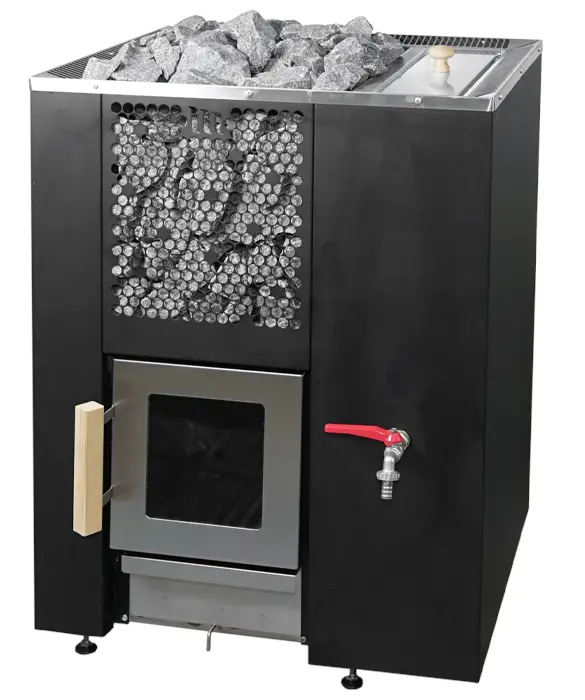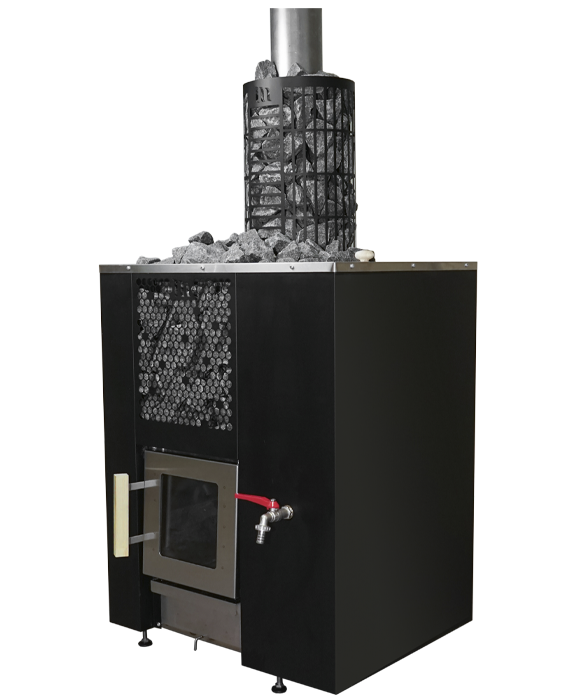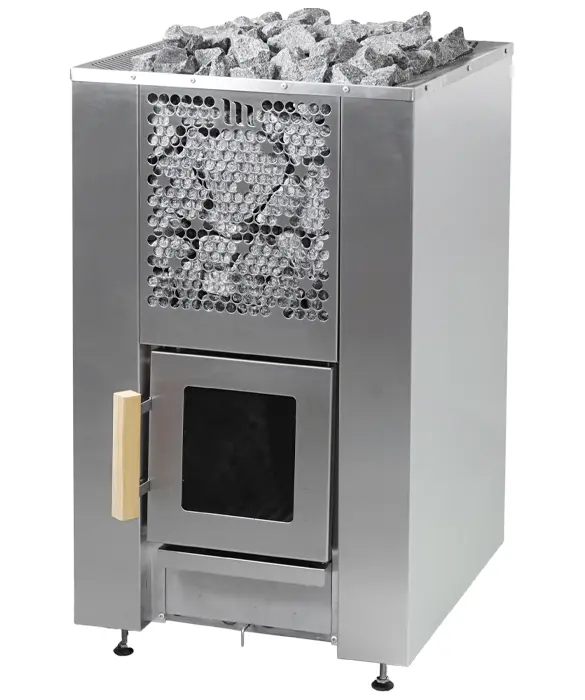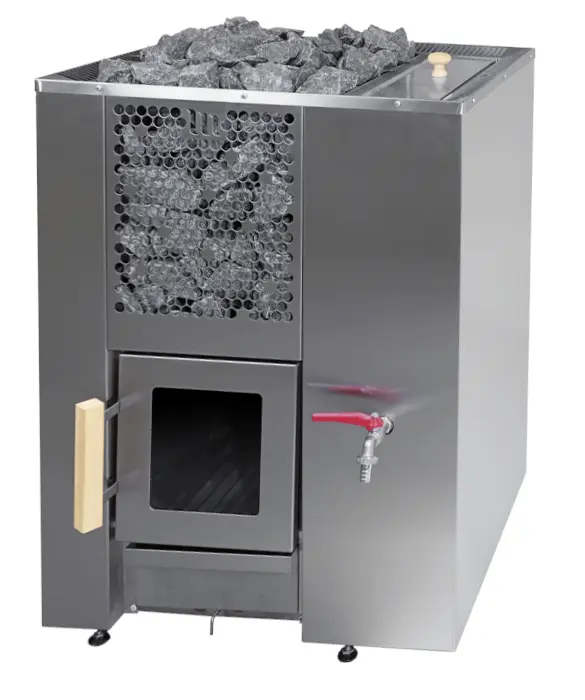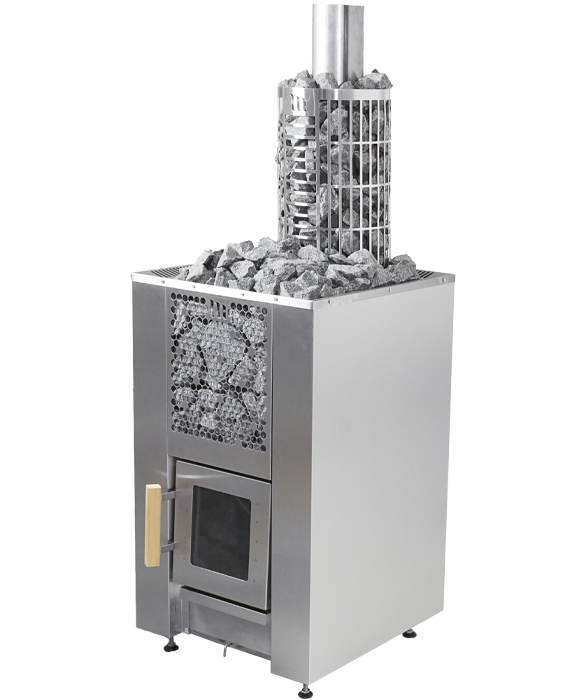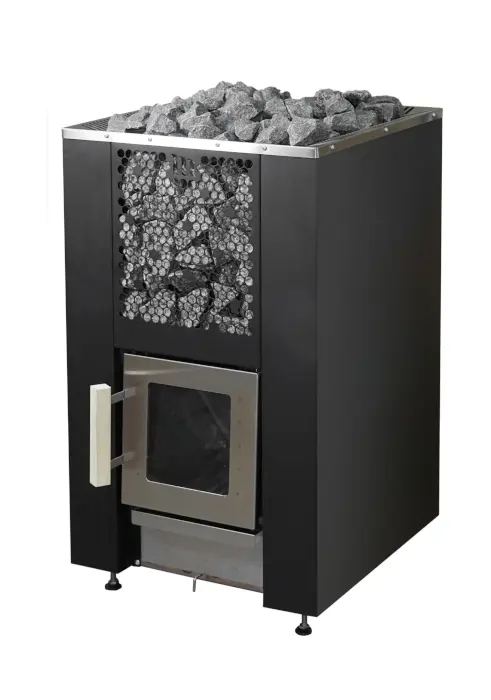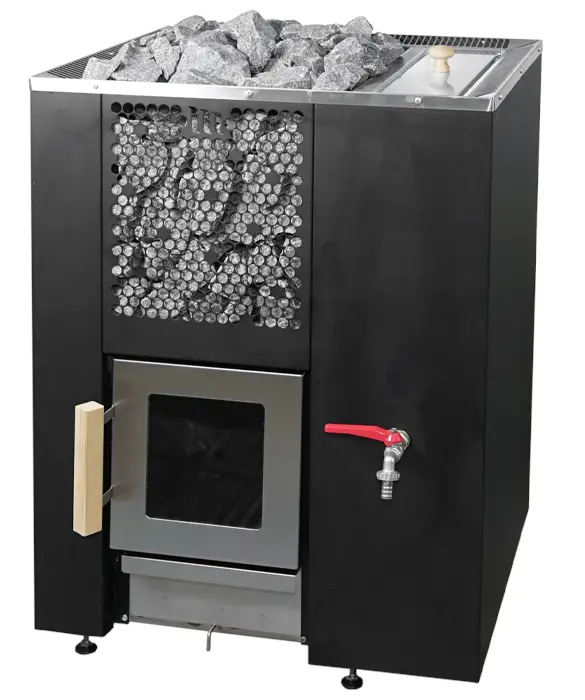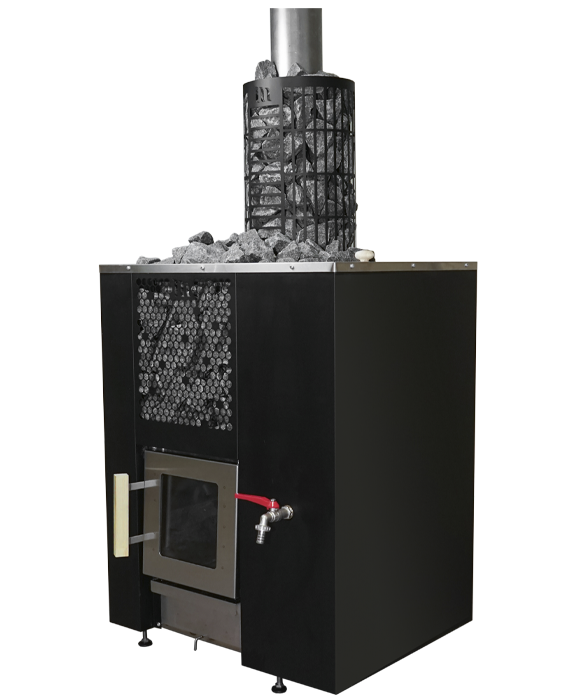 Motti
Motti is a modern wood-burning stove with a 60 kg stone mass. The Motti wood-burning stove is available with or without a water tank and is suitable for saunas with a volume of 12 m3 to 22 m3. Motti is a perfect wood stove for both home and for the cottage. 
The long fire cycle, combined with an efficient air circulation system, ensures rapid heating of the sauna with a small amount of wood and low emission. Seeing the fire through the glass door adds atmosphere to the sauna, and the adjustable feet make it easy to install the stove. The stove is also available with a flue stone basket. 
Available in two colours: black and stainless steel. 
Motti is an eco-friendly and safe choice. All our wood-burning stoves are CE-marked and carry the Finnish Avainlippu label. 
Key features
Thanks to the large number of stones, the heat is stored in the stone mass, which allows you to take a sauna even after the fire has burned out.
Motti also effectively dries the sauna room after bathing.
The stove heats even large quantities of stones quickly, so you don't need to use much wood. The efficiency of the stove is excellent!
Thanks to the small safety distances, this stove is ideal for family saunas.  Motti is an eco-friendly and safe choice.
It has a flue connection both on the top and back.
Efficient three-channel combustion technology heats up the stove quickly and with low emission.
Choose a wood stove with or without a water tank, depending on your needs.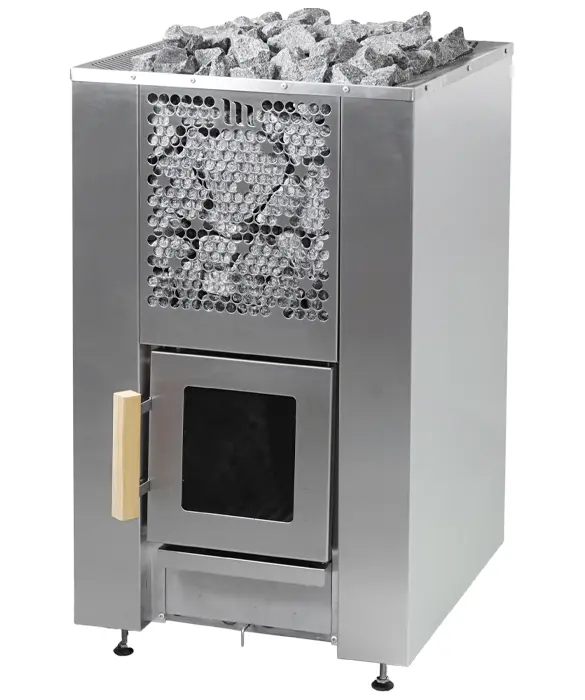 Heater dimensions
| | |
| --- | --- |
| Width (mm) | 492 (VS 625) |
| Height (mm) | 840 |
| Depth (mm) | 513 |
| Adjustable support feet (mm) | 30 |
Heater weight
| | |
| --- | --- |
| Total weight (kg) | 140 (VS 145) |
| Rock weight (kg) | 60 |
Minimum safe distance
| | |
| --- | --- |
| Front (mm) | 500 |
| Side (mm) | 300 |
| Rear (mm) | 300 |
| Top (mm) | 1350 |
| Minimum room height (mm) | 2200 |
*Lisäksi suojaetäisyys 150 vesisäiliön puolella.
Accessories